Hello lovelies,
I've always loved the "What's in My Purse" posts because I find it terribly fun to peek into other girls bags. Today that's just what I'm sharing with y'all. I'm known for being an overpacker wherever I go. (You should see my suitcase when I go on vacation!) Eventually I got tired of constantly having a heavy, disorganized purse though, so these days my purse is more tidy and light and usually holds just the necessities.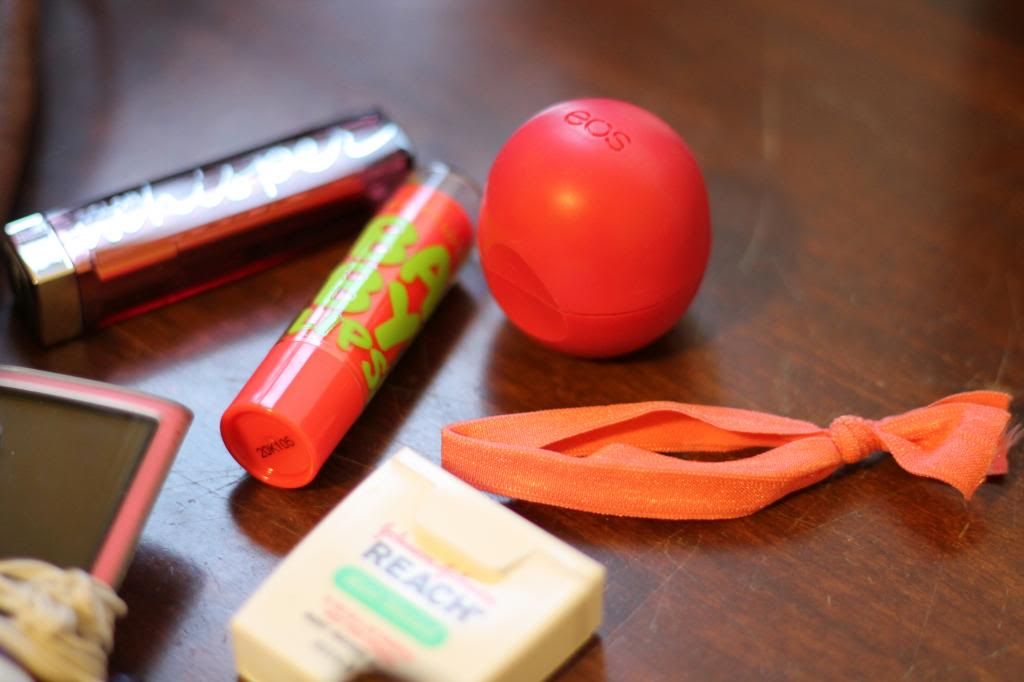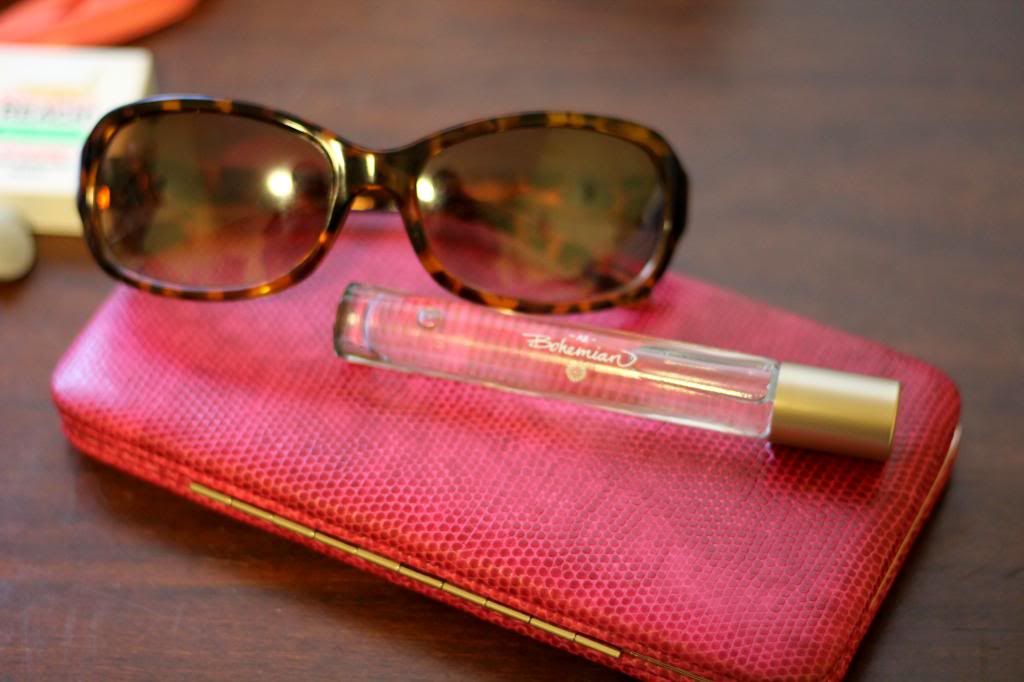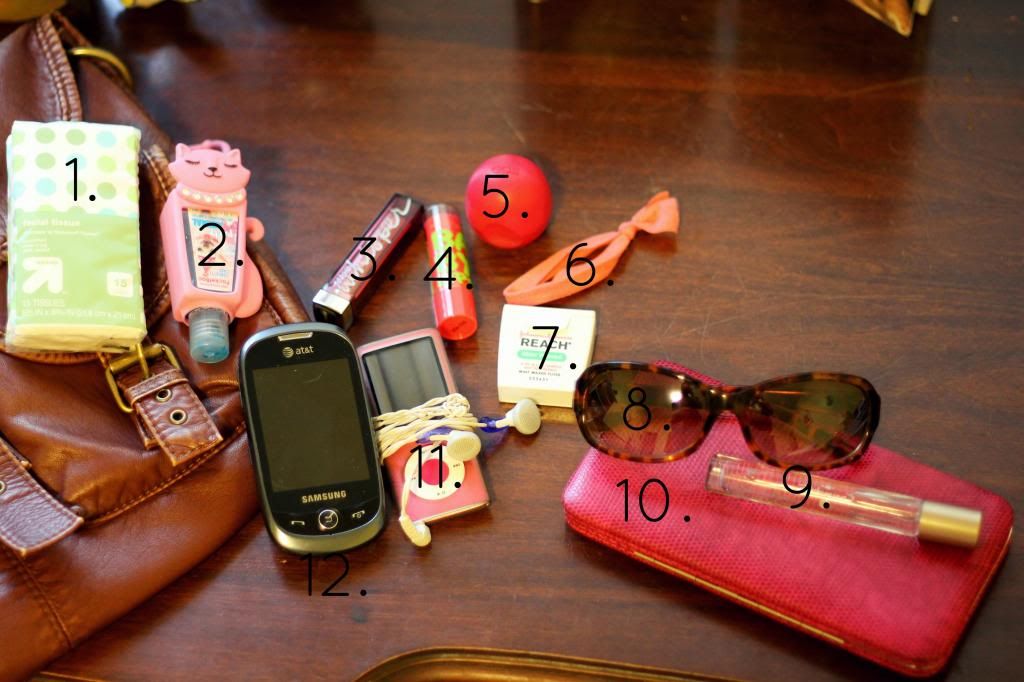 1) Tissues. An essential of course. There are one million and one handy uses for tissues.
2) My beloved handsanitizer I'm a confessed germaphobe and have one of these little carriers on the outside of all of my purses. I get all of mine from Bath and Body.
Here is a similar one.
I'm currently quite obsessed with lip products so I always keep a few in my purse. Typically it's my eos, a babylips, + whatever lipstick I'm wearing that day.
3) Maybelline Color Whisper in Lust for Blush.
4) Babylips in Pink Wink. This is one of the limited edition babylips and I love, love, love it! Smells delish and is quite natural looking.
5) eos lipbalm in pomegranate raspberry. One of my favorite lip moisturizers! :)
6) My favorite stretchy, ribbon ponytail holders.
7)Travel size floss. I'm terrified of ending up somewhere without my floss.
8) Sunglasses. Mine are from Target.
9) American Eagle Roll-on Perfume in Bohemian.
10) My
Merona wallet
is from Target and is by far my favorite wallet I've had. It's sleek and terribly organized. It has a place for everything and everything stays in its place.
11) Ipod. An essential. This serves as my therapy, my entertainment, and my means of relaxation.
12) Phone. No, I don't really like my phone. Yes it drives me up the wall, but my plan isn't up until August, so unless I score above a 28 on my ACT, I'll be stuck with this little joy all summer.
Now I'd like to know... What's in your purse?
Xoxo, em