Hello lovelies,
Today I'm going to share with you how to make a fun & personal bedroom banner! It's so cute that its sure to make you smile every time you look at it. :)
What you'll need: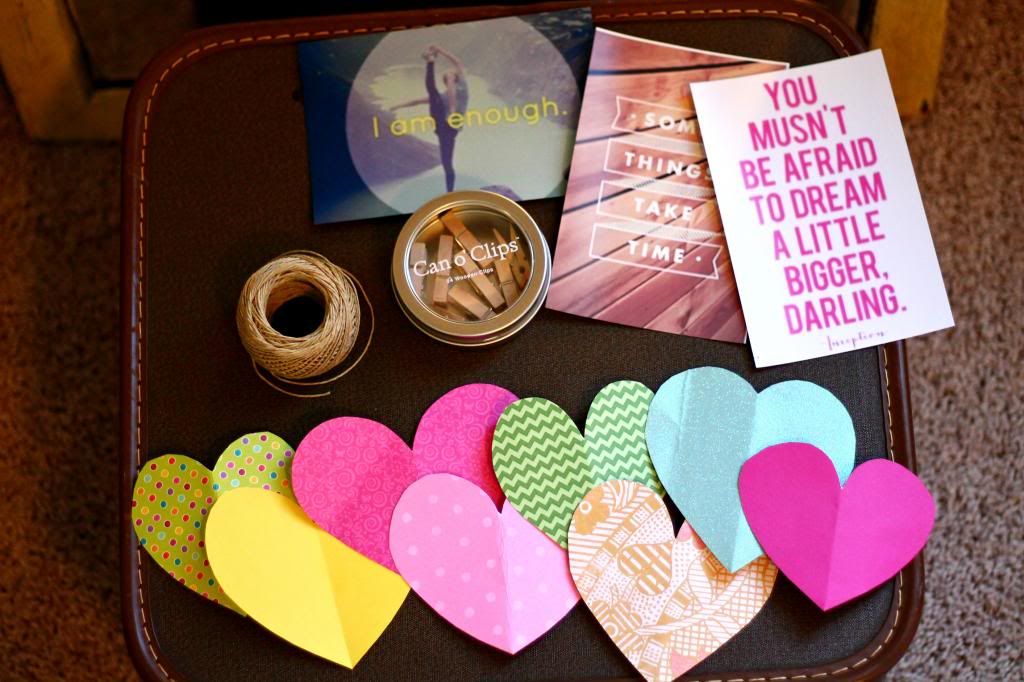 mini clothespins
string
pictures (I used some of my favorite inspiring quotes from Pinterest)
paper hearts
tape (not pictured)
Instructions:
Tape string above windows or wherever you're hanging your banner. (You could also use tacks)
Decide ahead of time in what order you want your hearts and pictures to go. Once you've decided put a small piece of tape on top of each heart and attach to the string. Hang pictures with mini clothespins. Step back to assess your work and make sure everything is straight & centered.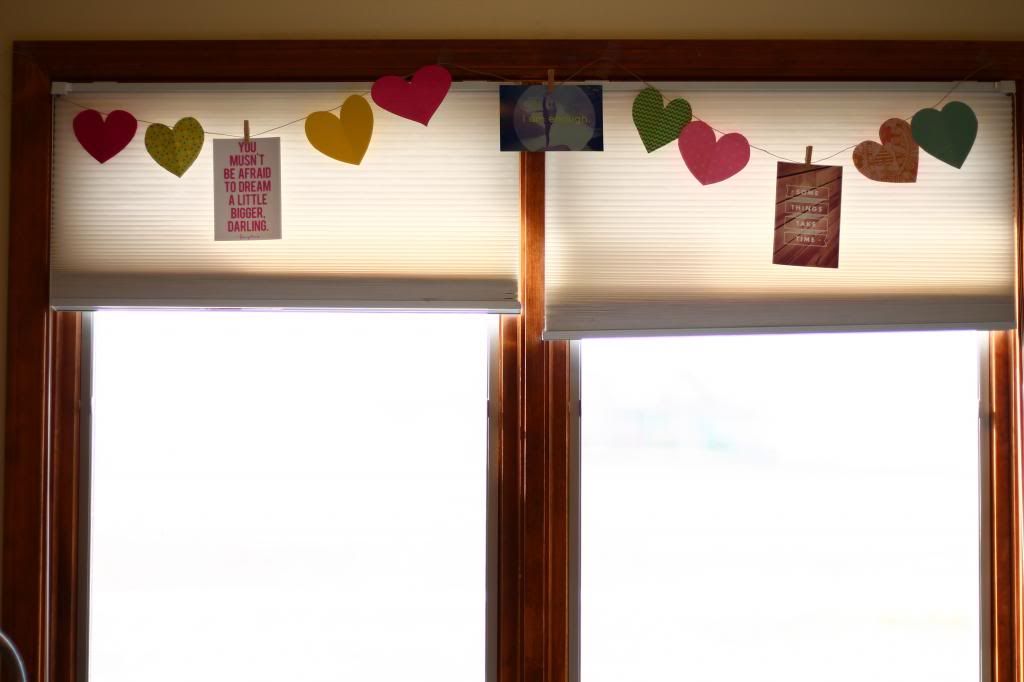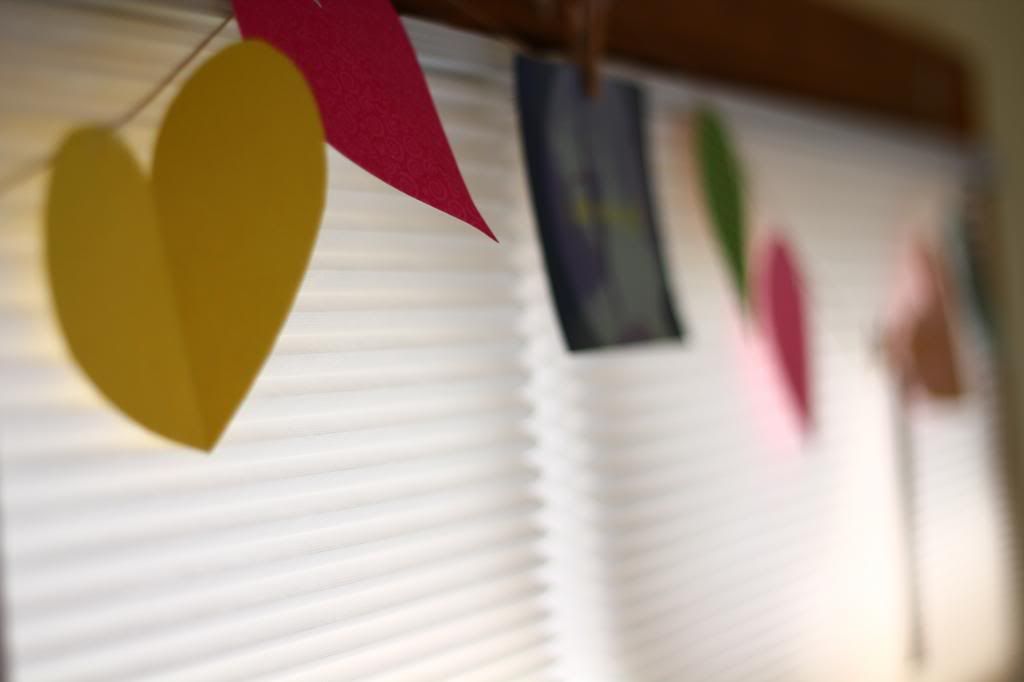 There are so many fun variations to this simple and easy banner. Just a few that I thought of were:
*Use black and white pictures and tie pastel colored bows in between the photos.
*Cut fabric triangles out instead of hearts.
*Use tissue paper hearts like the one
here.
All of the photos used in my banner are from
my pinterest.
Hope you enjoyed this quick & simple craft!
Xoxo, em