Hello loves,
Tonight we had one of my alltime favorite meals,
the Tone It Up turkey burgers! These
are super delicious and I love to make them. They're really flavorful and I enjoy eating them with just a little bit of lettuce and tomato (no bun).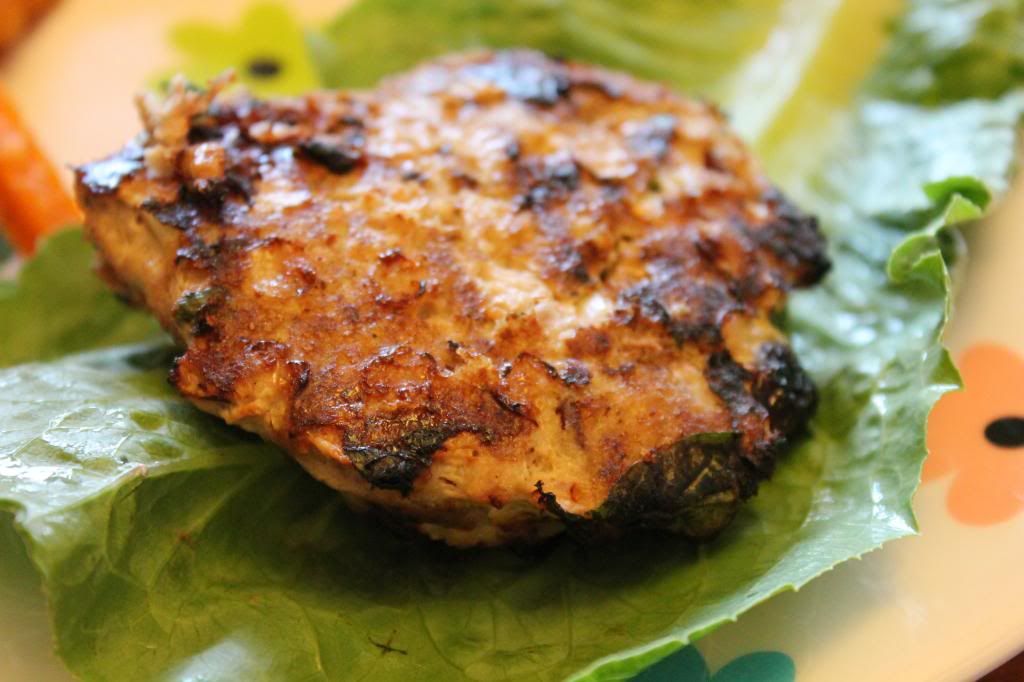 Ingredients:
1/2 pound 98% fat free organic ground turkey
1/2 cup egg whites
3 tbs olive oil
3 tbs fat free feta cheese
Dried organic cranberries
Fresh crushed garlic
1/4 cup spinach
Salt & Pepper to taste
Instructions:
1. Mix all ingredients in a bowl
2. Throw on the grill on medium for 8 minutes on each side or until cooked.
3. Lay on a bed of lettuce or serve with a whole wheat bun.
I hope you all had a very lovely weekend and feel prepared and refreshed for the week ahead. Today I shot pictures for this months January favorites and will be filming sometime this week! Hopefully I can put it up next weekend! I'm doing things a little different this month and am eager to see what y'all think.
xoxo, em