Hello loves,
I'll be upfront with y'all right off the bat: I'm not here this evening to bring you an eloquently written post or some stunning pictures. This is simply a little update telling you about my plans and what you'll be seeing soon on this blog. I haven't been blogging lately as you all already know and the simple reason why is because I had absolutely
no idea
what to write about! It happens to the best of us, sometimes we simply feel drained of blogging, uninspired, lacking motivation. I'm not sure what it was exactly, but something just clicked in me today and suddenly I was overflowing with ideas and was
so excited
to sit down and write up a post this evening.
What you'll be seeing will (hopefully) be right in line with my New Years resolutions. Upcoming posts will be focusing a lot on healthy eating and working out. I realized that this blog is the perfect place to be held accountable, share about what I do, and hopefully inspire a few of you along the way. You know my passion for beauty as well, so perhaps you'll see some tutorials or product reviews as well. In my resolutions list I challenged myself to BE FEARLESS~BE FRIENDLY~and BE ADVENTUROUS~ and I plan to see those promises through. I'm not sure what exactly that means when it comes to blogging, but I will try my best to make it happen.
Inspiring Blog Post~
The Key to Living Fully//Jess
Meal of the Day~ Dinner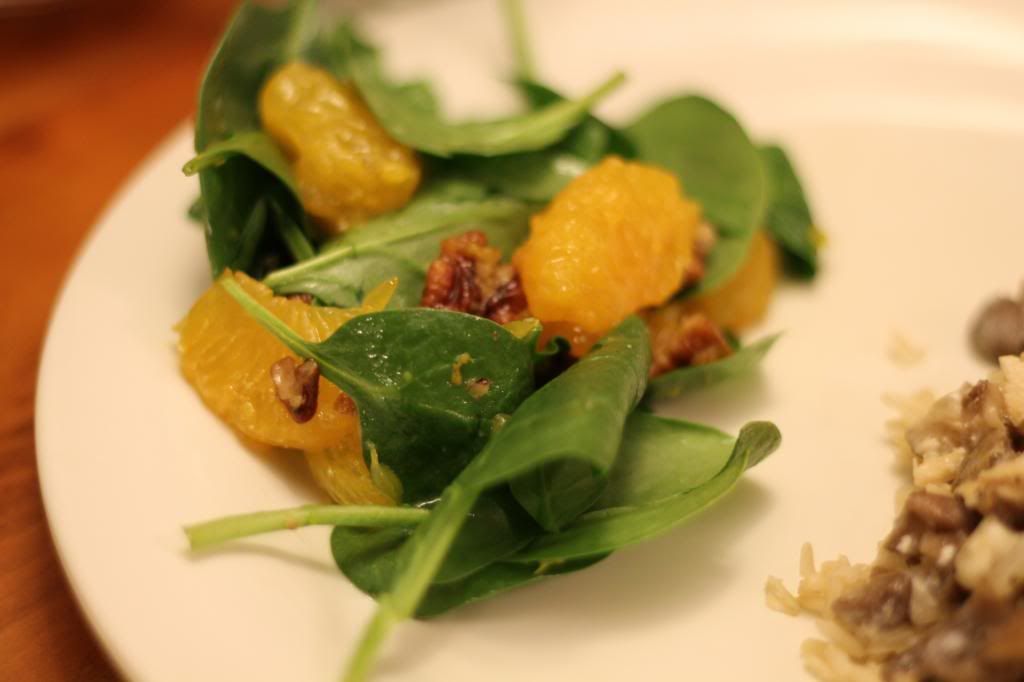 Oriental Salad~ spinach, oranges, pecans, and onions with a fresh orange dressing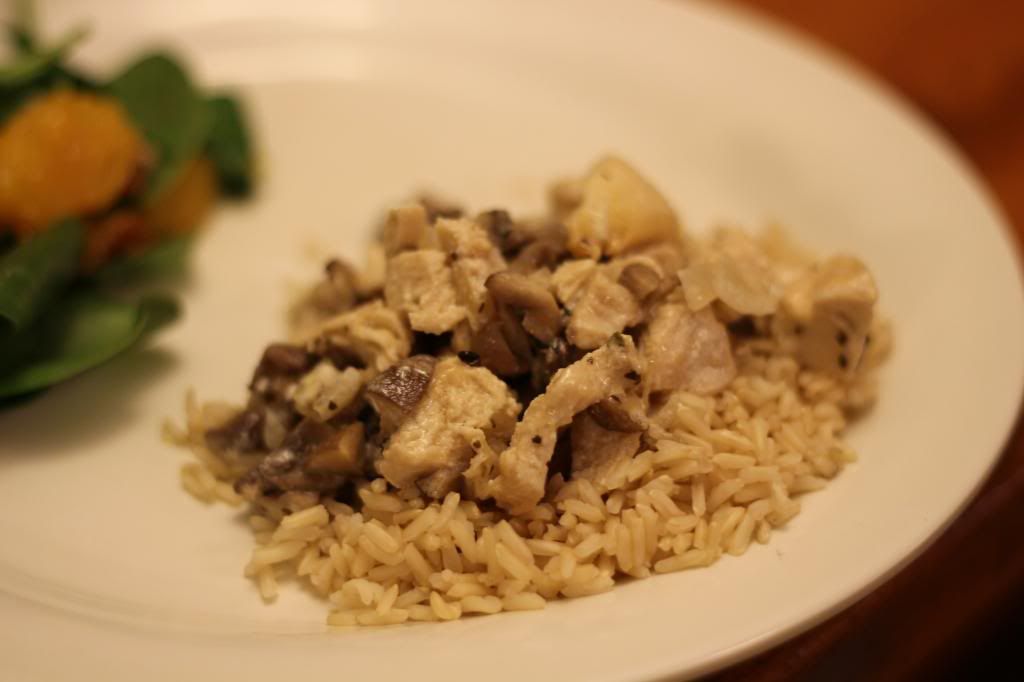 Chicken Supreme~ cut up chicken breasts with sauteed mushrooms and onions in a light sauce served over brown rice.
Both recipes are from
Nourishing Traditions
Current Favorite Workouts~
Tone It Up's Love Your Total Body Workout
Tone It Up's Fine Arm Toning Routine
*Both of these TIU videos are on the Livestrong Woman Youtube channel, which may confuse some of you. Tone It Up has its own website and youtube channel, but every Tuesday they post a new routine on Livestrong Woman.
Quotes of the week~
In case you can't read the small print this says: I really hate working out... So to get through it, I pretend I'm training for the Hunger Games. It makes me push that much harder.
This is not so much a quote as it is a method. The next time you feel like giving up mid-workout, try this! It is most effective if you're in a gym or in a group, anywhere where other people are around.
I've picked this as my quote of the week.
And lastly: because we all need a little laughter to get us through those tough days:
Have a lovely week dear followers and expect some posts coming soon!
xoxo, em