Hello loves,
Oh, how I love Tuesdays! You see, Monday is my least favorite day of the week. I strongly dislike it. So Tuesday is like the celebration after Monday. Monday seems like it will never pass, so when Tuesday finally gets here I know I'll be able to get through the rest of the week. Haha, sorry for all the ranting, anyhow let's get on with our Tuesdays!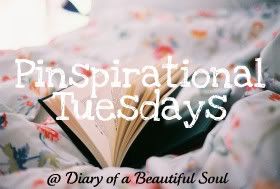 Love this quote so much!! This defines a true friend so well.
:) I have always dreamed about my husband doing this someday.
woah! Is this really real? Because if so, then I'm getting it immediately!!
Lauren Conrad! :)
I so want to try this!!
In my dreams... :)
besties! :)
oh goodness. Dream kitchen!!
cast iron skillet brownies=looks like heaven
this always makes me want to tear up. I seriously wanted to shake Katniss at this point. Why would you want to forget HIM?!!
http://pinterest.com/accordingtoem/
My Pinterest :)
Much love and Happy Tuesdays,
Em
P.S. I'm working on some beauty videos and hopefully I will get them posted soon! :)